Team Building Session – Oakville, ON
Achievement Fund
Receive up to $4,000 per year in tuition reimbursement for qualified education & training programs.
Leadership Development & Sucession Planning
We have several strategies and programs in place to help you build a rewarding, lengthy, and successful career with us.
Liberty Days & Heroes Program
Paid days to participate in charitable activities within the community, and awards to recognize those 'Heroes'.
Interconnect Program
Spend time with employees in other departments to better understand the business, processes and departments.
Spirit Awards & Power of Suggestion Program
Monetary and recognition awards for demonstrating the spirit of our core values, and for submitting amazing suggestions.
Community Volunteer Paid Hours in 2016
Thousand - Happy Customers
Great People, Great Careers!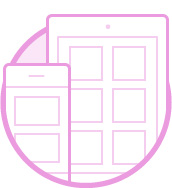 Employer Background
Founded 1988, TSX listed in 1997, 2001 purchased 1st water utility, 2004 constructed 1st wind generation facility, 2010 purchased 1st electric utility, 2012 purchased 1st natural gas utility, 2014 constructed 1st solar farm, 2017 acquired Empire District & NYSE listed.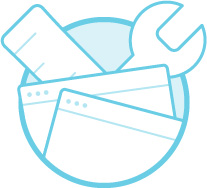 Workplace & Community
Open communication & community involved.  Town Hall meetings, employee surveys, intranet employee community, newsletters, 'My HR' and 'My Learning' portals, Social Committee, partnerships with United Way & Heart & Stroke Foundation.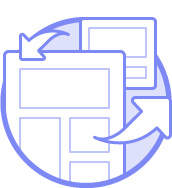 Work / Life Balance
Most employees begin with 3 weeks paid vacation, 5 paid personal/sick days & 3 paid 'Liberty Days' for charitable events.  Flexplace Policy allows employees to work from home to complete tasks/projects requiring high levels of concentration without interruption.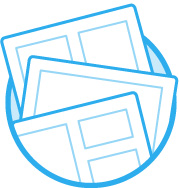 Engagement & Performance
Individual performance bonuses, 'Spirit Awards', 'Service Awards' & gifts every 5 year milestone, 'Power of Suggestion Awards' for great ideas, 'Buddy Programs' to help new hires, frequent performance and SMART goal setting conversations with Management & HR. Training & Skill Development
Career planning programs, daily in-house training, many courses through the 'My Learning' intranet portal, 'Achievement Fund' for education & development reimbursement, 'Interconnect Program' for job-shadow opportunities, succession planning & more.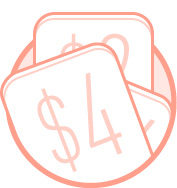 Benefits & Compensation
Competitive Base plus pay for performance bonus programs, 401(K) Or Defined Contribution Pension Plan, Employee Share Purchase Plan, an Employee Assistance Program, comprehensive medical & dental, education & association subsidies.
We're A Rapidly Growing Company.
Are You Ready To Make An Impact?
Where We Are
We have 47 power generation facilities including 38 renewable facilities (Wind, Solar and Hydroelectric). We serve over 782,000 utility customers (water, gas and electric).
Utilities Locations
Regulated & water, gas & electric utilities
Generation Locations
Non-regulated renewable generation assets
Renewable Projects
Renewable energy projects in development
Power Generation Facilities
Our Values Guide Us In Executing Our Strategies
Our Internal Structure
In 2009, the company became a corporation called Algonquin Power & Utilities Corp. (previously an Income Fund) and formed two subsidiaries:
Algonquin Power Co. (Non-regulated Generation)

Liberty Utilities (Generation, Transmission and Distribution)
In 2013, the Liberty-Algonquin Business Services division was created to serve the common professional service needs of all three organizations.
In 2017, Liberty Utilities aquired Empire District.
We Engage & Invest Locally
Strong community presence and walk-in service centers.  Living in and supporting the communities we serve.
Regional management, supported by standardized systems and processes.  Safe and reliable service.
We Care
Customer-centric, charitable giving, support for low income residents and focused on renewable energy.  Delivering service with care and integrity.
Meet A Few Of Our Leaders
Kirsten Olsen
CHIEF HUMAN RESOURCES OFFICER
"Our team has the freedom and autonomy to do what they need to do. Top talent is agile & smart, with the ability deal with some ambiguity and demonstrate great project execution skills."
Mary Ellen Paravalos
CHIEF COMPLIANCE AND RISK OFFICER & COMPLIANCE
"I'm surrounded by a group of smart, respectful, talented people. My team is passionate and collaborative; showing what 'value added' is daily. I have the best team!"
Luisa Read
VP, FINANCE
"Our team is professional, deadline driven, and intelligent. They are great communicators – always challenging the status quo!"
Todd Mooney
VP, FINANCE & ADMINISTRATION
"Professional skepticism, a deep understanding of the business, and the proactive ability to answer the question 'why', are all qualities our top performers have in common."
Luisa Read
VP, FINANCE & ADMIN
"Our team is professional, deadline driven, and intelligent. They are great communicators – always challenging the status quo!"
Todd Mooney
VP, FINANCE – PLANNING & ANALYSIS
"Professional skepticism, a deep understanding of the business, and the proactive ability to answer the question 'why', are all qualities our top performers have in common."
Financial Accomplishments in 2016
Our Energy At Work In The Community
Frequently Asked Questions
Whether it's in the office or on-site at one of our many facilities, we are always hiring. We look for the best and the brightest talent in their field who are:
Challenge-seekers who thrive in a fast-paced environment
Self-motivated and honest
Agile and adaptable
Performance focused
Collaborative & innovative
Entrepreneurial spirited
Aligned with our corporate values and focused on safety
Excited about contributing to an organization that is committed to extraordinary growth
Living in and supporting the communities we serve
How do I apply for a job?
Applying online is easy through our job portal – you can search the available jobs within our group of companies. Once you create an account, you may submit an application to any of the career opportunities that interest you. Cover letters are optional.
What happens after I apply?
We carefully review EVERY application we receive. Should your qualifications match what we're looking for, we will contact you for a phone interview. If you are not selected for an interview, you will be notified via email. Your resume will remain on-file with us, however we highly recommend that you continue to apply for other positions through our job portal to ensure that we consider you for all possible jobs that you qualify for (and are interested in).
Upon a successful phone interview, you will be asked to meet with us for an interview. We do our best to keep the number of interview visits to a minimum. Depending on the position, you may be asked to participate in an assessment.
What is your Reference & Background Check Policy?
If you are selected as the successful incumbent, all offers are conditional upon Company satisfaction with references and background checks. Depending on the position, this may include criminal background check, credit check and education verification. For our U.S. locations, this may include a physical and drug screen panel.
Applicants with a need for Accommodation
We strive to provide equal opportunity to qualified individuals with disabilities and disabled veterans. As part of our commitment we work to ensure that our online application process is accessible to those candidates. If you require special assistance or accommodation during the hiring process, please contact Human Resources. This service is only to be used by individuals who require accommodation.
Diversity and Inclusion
We are fully committed to developing, rewarding and retaining people with strong skills and work ethics. Fostering and engaging a diverse and inclusive workforce is, and will continue to be crucial to the success of our Company.